Cadzow Software: The Birdseye Report
Business owners and managers who don't have time to sift through mountains of reports will find the Birdseye report invaluable. It brings together many interesting and useful pieces of information into a single convenient report for a "birds-eye" view of your business: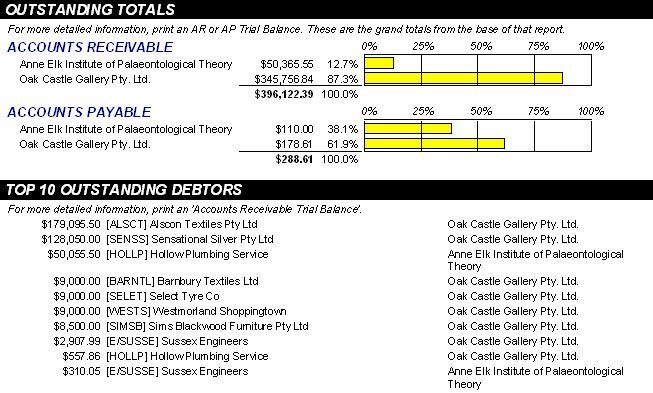 It is accessible from the "Bird's Eye Report" icon in the toolbar and allows you to select the components you would like to see.

Future enhancements to this report will include more types of information and predefined templates to see information useful for different purposes, so keep checking it out!