Cadzow Software: Screen Resizing
Cadzow 2000 will automatically resize many of its screens (such as invoicing and Enquiries) to show more information. Many people run their systems at 800 × 600 but with the increasing prevalence of TFT displays and 17" and 19" monitors you may become more productive with your display at 1024 × 768 or 1280 × 1024 if the display supports it.
Please note that some screens are only resized height-wise (eg. Invoicing, purchasing), not width-wise.
To illustrate this, here's some sample screens from the Cadzow Room Booking Manager:
800 × 600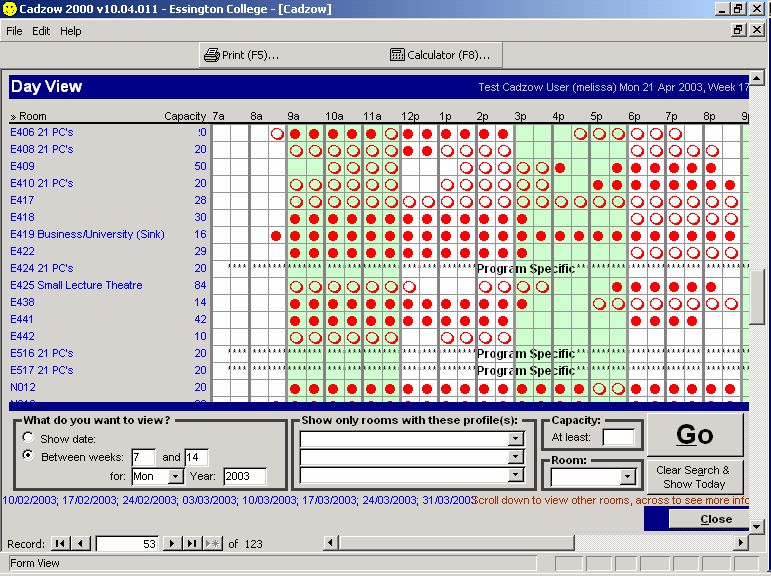 1024 × 768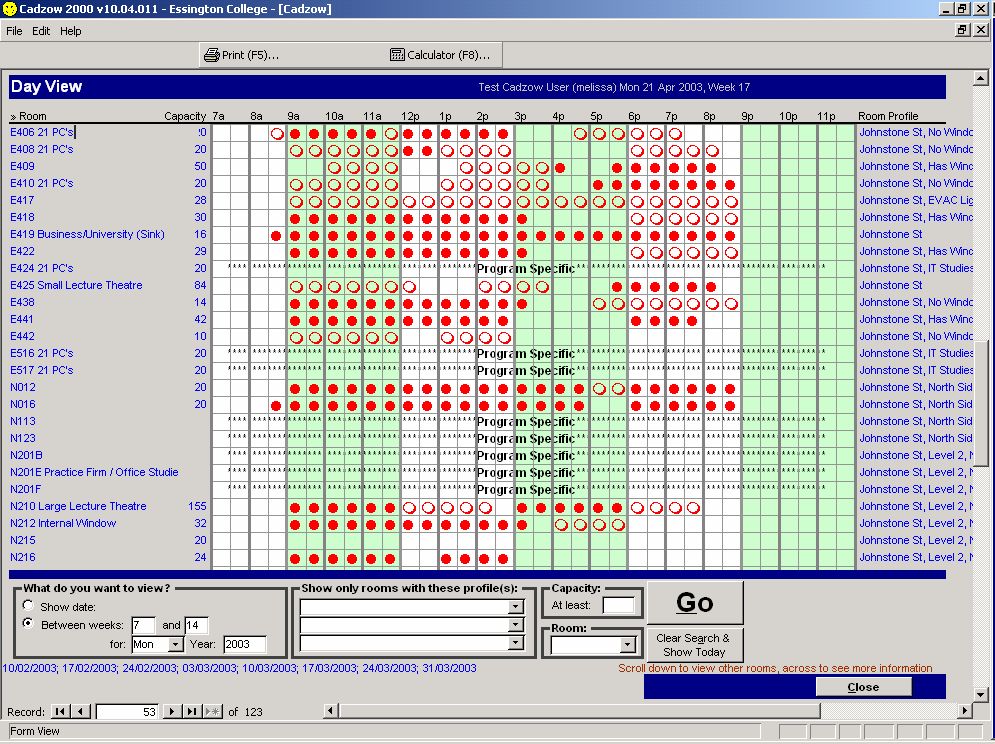 NB. Systems with displays with a horizontal width of around 1600 pixels will experience an overflow error when producing Accounts Receivable/Payable statements. This was resolved in Cadzow 2000 2008.05.006.