To add a new tax code, use the ADD NEW button and add a new tax code to the base of the list.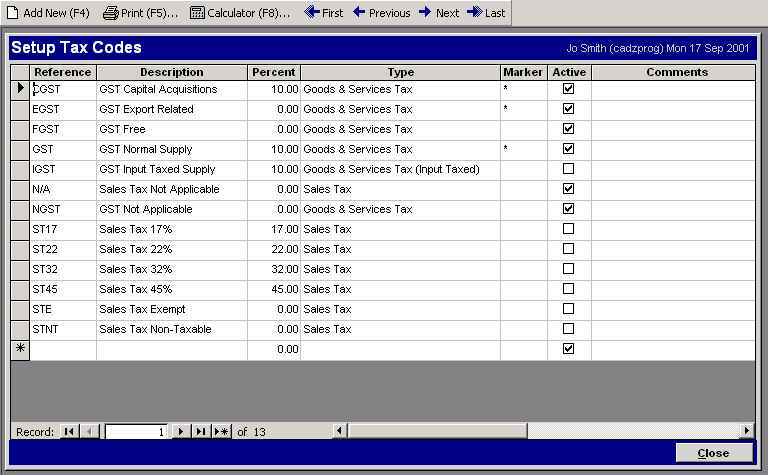 Reference: A short reference for the tax code. Appears on some screens (such as invoicing, purchasing) and some reports.
Description: A description for the tax code, appears on some reports.
Percent: Tax percentage.
Type: The appropriate tax type corresponding to the tax being set up.
Marker: When printing a docket printer invoice, there is not enough room to show the tax code, so instead a marker is displayed.
Active: Whether this tax code is still relevant.
Comments: Any additional comments you want to track against this tax code.