Miscellaneous Settings
This option allows specific tailoring of the system for your own needs. This is accomplished simply by altering the pre-set defaults.
These allow you to customise sections of the Time Manager to suit your own purposes.
1. Choose MAIN MENU / TIME MANAGER.
2. Choose MISCELLANEOUS SETTINGS.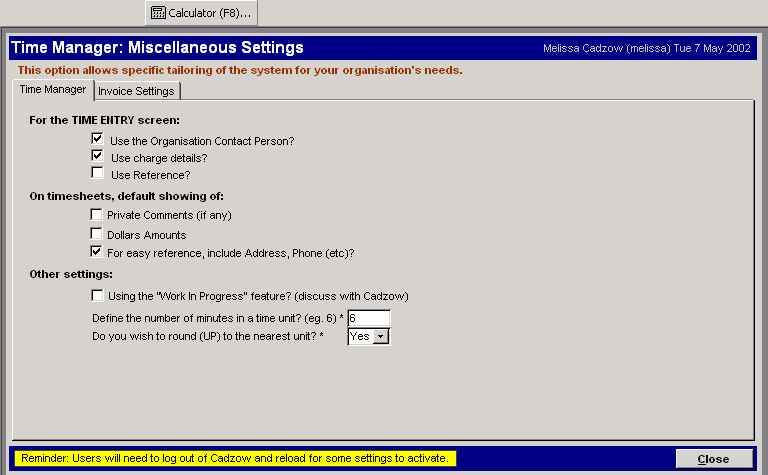 Time Units
Different organisations use different units for recording time:
Time Unit
Number Minutes
Hours
60
Quarter Hour
15
Tenths of an Hour
6
Minutes
1
You will need to determine which unit to use and use it across your entire organisation. In fact, the software helps you with this by only allowing you to have one type of unit.
Time Manager – Invoice
Note: This is only for people who are NOT integrated the Cadzow Time Manager and the Cadzow Accounts Receivable packages.
1. Choose MAIN MENU / TIME MANAGER / SET UP MENU / MISCELLANEOUS SETTINGS / INVOICE SETTINGS.