Blank time entry stationery
You can print blank stationery from the Cadzow software.
Choose MAIN MENU / TIME MANAGER.
OTHER REPORTS – BLANK STATIONERY.
Select the report you want and choose the PRINT / PREVIEW REPORT BUTTON (see samples below).
If you want to print the first two reports with your company letterhead, then see Article #1156.
Sample reports
Blank Stationery: Timesheet (Single) : One page is completed for each time entry. This is a convenient way of having customised note paper for meetings with particular clients. The report header can be altered under MAIN MENU/TIME MANAGER/MISCELLANEOUS SETTINGS. Each hand written time entry needs to be entered into the Cadzow software. At the base of the page there is a simple tick box to record that this has happened. The originals, if required, can be stored in the client or project folder.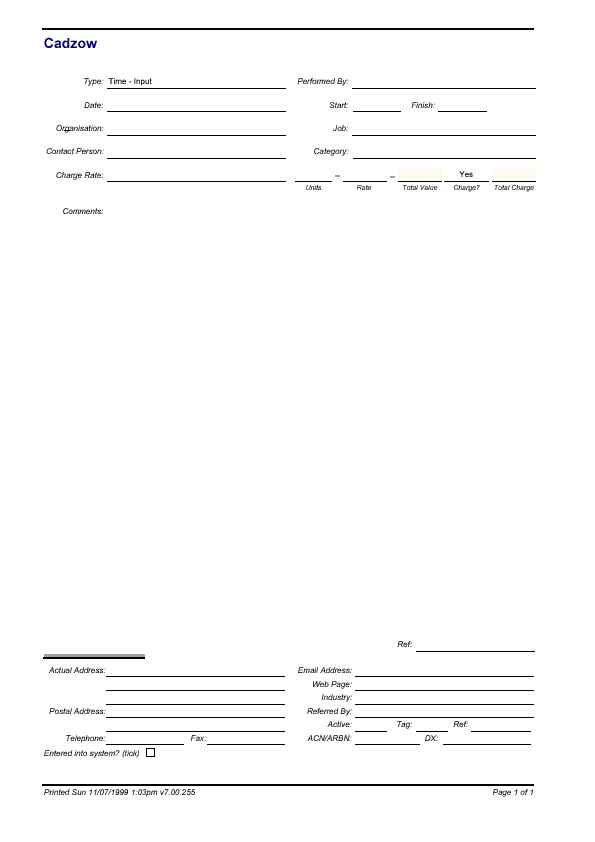 Blank Stationery: Timesheet (2 per page)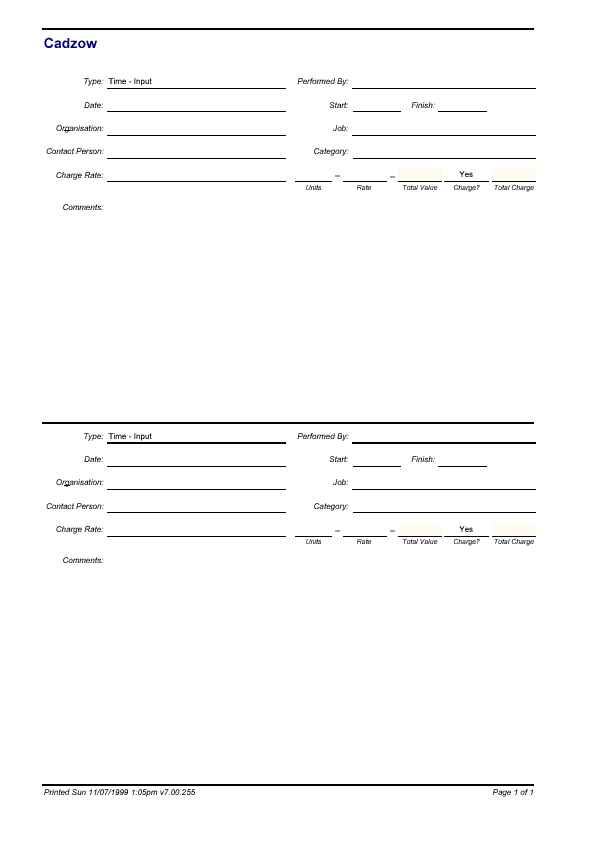 Blank Stationery: Timesheet (4 per page)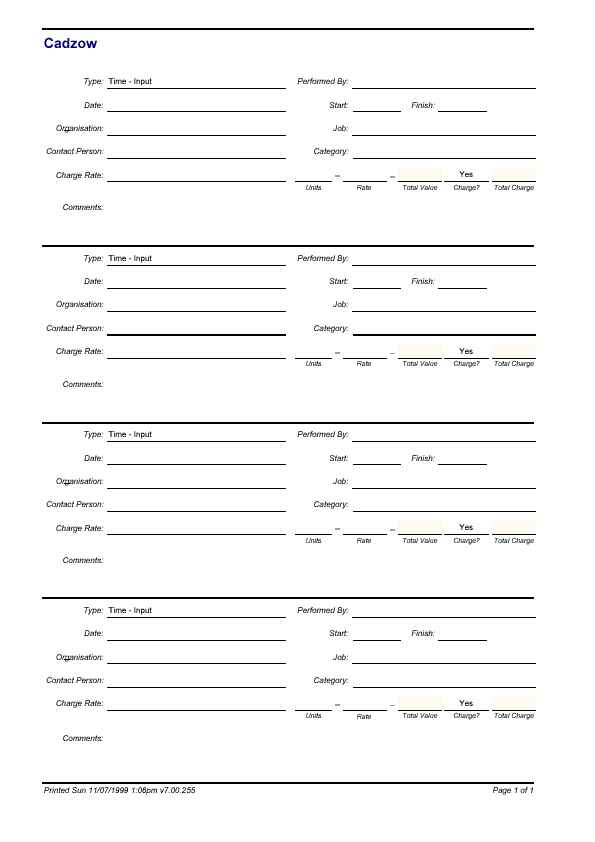 Blank Stationery: Timesheet (Medium)
Blank Stationery: Timesheet (Small)