Setting up organisations - Contact Numbers (telephone, fax, mobile etc)
For general information on setting up organisations, please read Article #1160.
Multiple telephone, fax, mobile numbers can be set up for this organisation.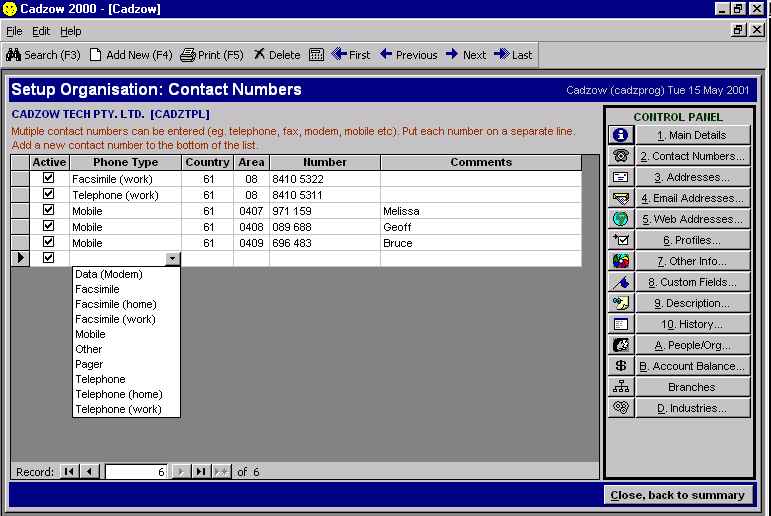 Active: Tick if this number is still active. Only active numbers will appear on the summary page.
Phone Type: Choose from the drop down list.
Country: If you are interested in tracking countries, choose a country from the drop down list.
Area: Enter the local telephone area code.
Number: Enter the number. Numbers are easier to read if you include spaces.
Comments: Any other information can be entered into this comments field. For mobile phone numbers it is useful to put the person's name here.