Setting up organisations - Web Addresses
For general information on setting up organisations, please read Article #1160.
Multiple web addresses can be set up for this organisation.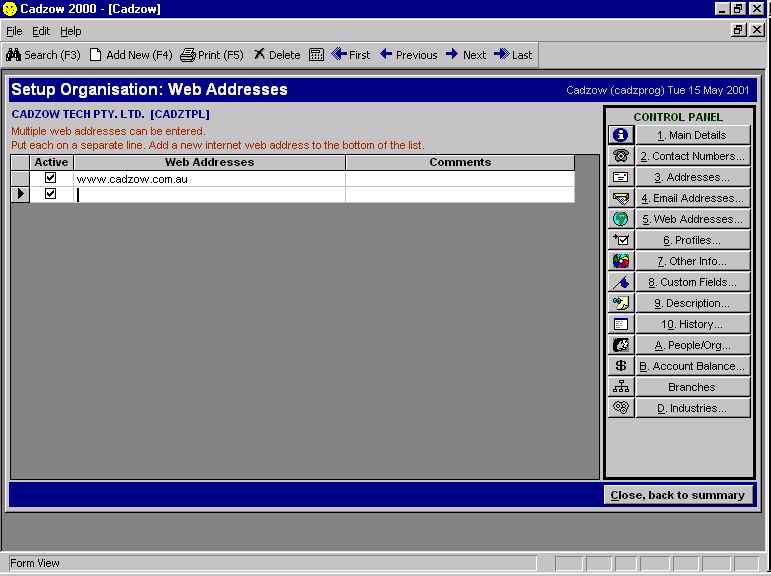 Active: Tick if this web address is still active.
Web Address: Enter the address here.
Comments: Any other information can be entered into this comments field.