Setting up Organisations - Linking People to an Organisation
For general information on setting up organisations, please read Article #1160.
If you are setting up an organisation, then you have the ability to link people to that organisation.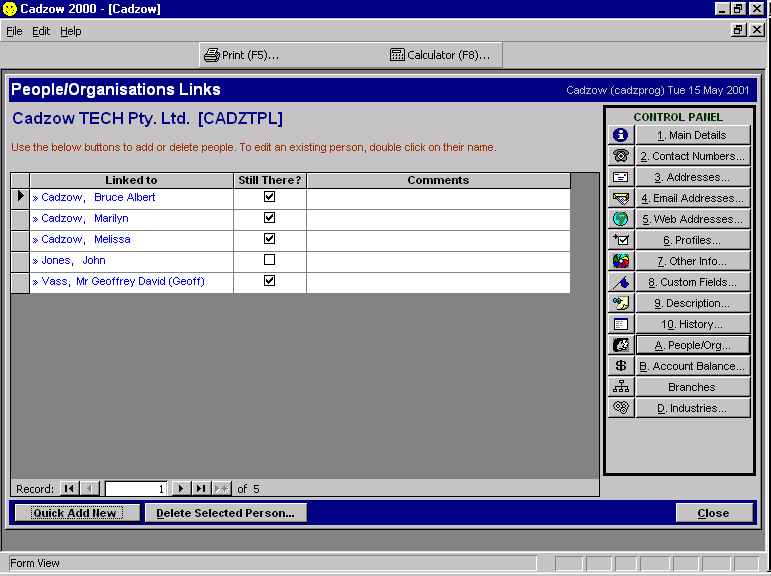 To edit an existing person, double click on their name. In the person's name you will notice a symbol », this indicates that you can double click on that field to edit the person's details.
To add a new person, use the QUICK ADD NEW PERSON button.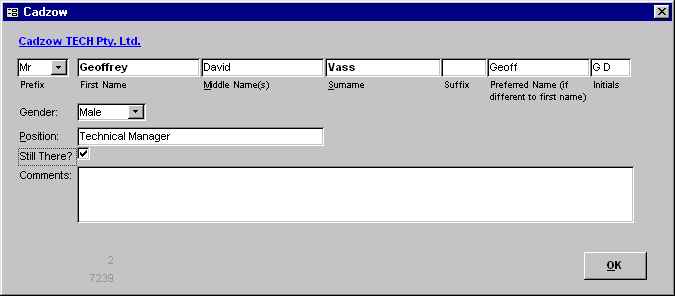 Note: If you are using The Cadzow Time Manager, then you can track conversations (and letters, appointments etc) against an organisation and a chosen person.