How can I quickly view an organisation's Account Balance?
Many screens have a button to show an organisation's Account Balance. For example, under Setup Organisations, click Account Balance. On the Invoices, Purchases, Quotations, Purchase Order, Receipts or Payments screen the button is labelled Owing.
The account balance is available in two views. The first is a monthly summary across all departments. If there are more than four periods with balances, you can use the scroll bar to view all the months: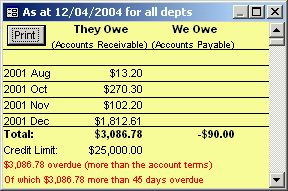 This popup box appears on the right-hand side of the screen. Starting with version 12.02.002, if your display is configured at 1024×768 or greater, it will appear in the empty strip on the side of the screen (since the invoicing and receipts screens only fill across to 800 pixels).
The second view is more detailed and shows the monthly balances grouped by department, and the unallocated receipts and payments. This is accessed via the Print button (to display on screen, choose Preview).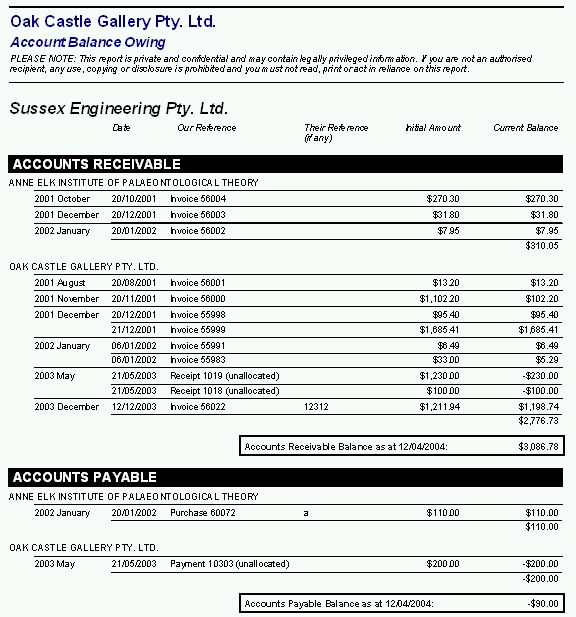 Note: The balance is as at "TODAY" (ie. Does not take into account future dated transactions). If you want more detail, print a future dated trial balance.