Symantec pcAnywhere 9.x Trial Edition Installation Notes
Installation
Note: if using Microsoft Windows NT Workstation 4.0 or Windows 2000 Professional you must be logged in as a local Administrator.
Note: if using Windows 2000 you must perform some extra steps before rebooting.
Use Windows Explorer to run SETUP.EXE: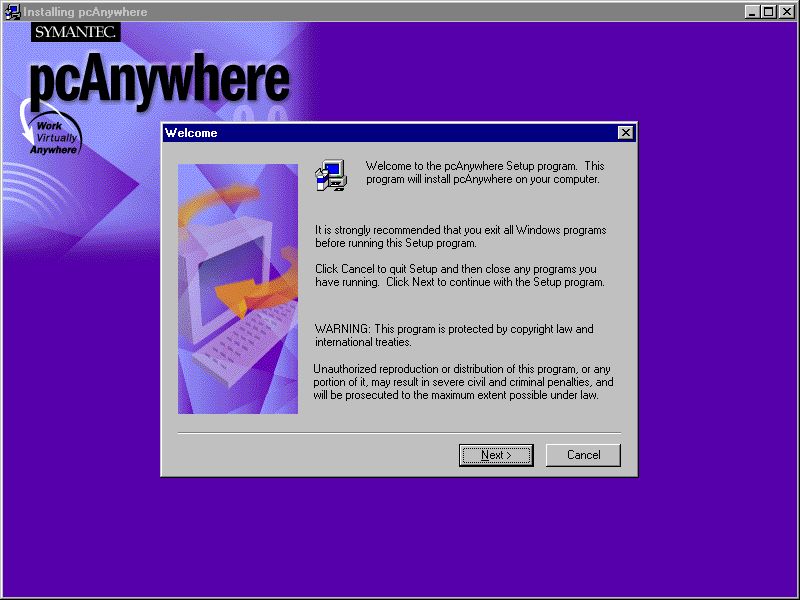 Choose Next.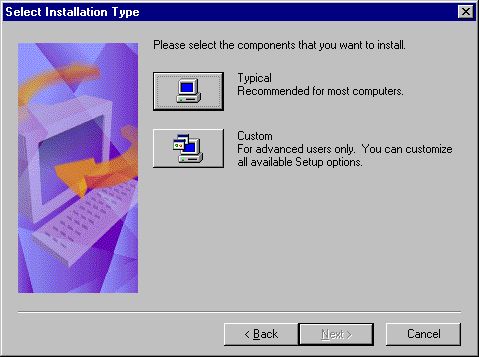 Choose Custom.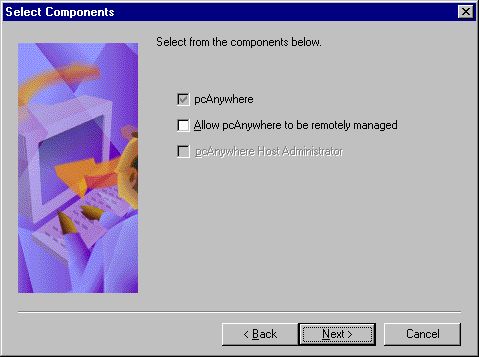 Ensure pcAnywhere is ticked and Allow pcAnywhere to be remotely managed is unticked and choose Next.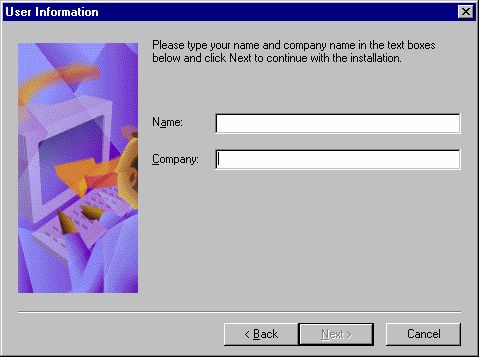 Enter your name and company name and choose Next. Read the Licence Agreement and choose Yes if you agree.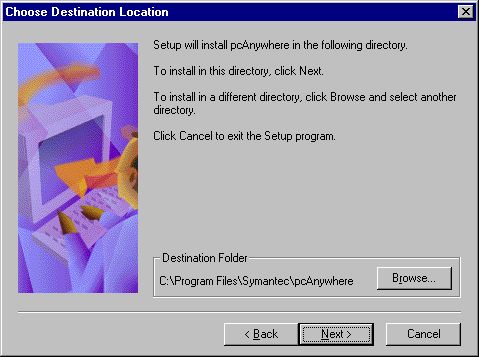 Choose Next (or click Next to choose an alternate installation directory). Click Next to accept the details shown under Setup Review.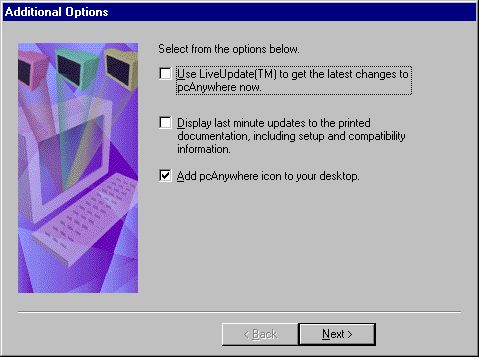 Set the options as shown above and choose Next.
The installation will step you through some information screens so choose Next for each step. Finally the system prompts to restart your computer: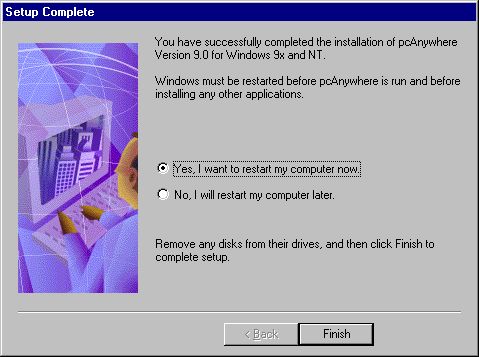 Important: If using Windows 2000/XP, choose "No, I will restart my computer later". Then install the pcAnywhere 9.21 update (921up.exe) which is on the Cadzow 2000 CD under \PCANYWHR\PATCHES, or can be downloaded from http://www.symantec.com/techsupp/files/pca/pca9-9598nt_files.html. If you reboot before installing the 9.21 update you may have problems which are discussed here: http://service1.symantec.com/SUPPORT/pca.nsf/pfdocs/2000022213582912.
Choose Finish and allow your computer to restart.
If you are using Windows 95/98/ME or Windows NT 4.0, apply the 9.21 update when the system has restarted.
Setup
Once the system has restarted, double-click the Symantec pcAnywhere icon on the desktop. You will be presented with the Smart Setup Wizard: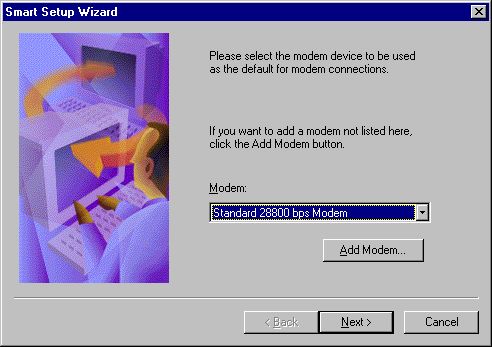 Step through each option by choosing Next. Each setting is acceptable as presented so they do not need to be changed.
Being A Host
Turn your modem on and ensure it is connected to a direct telephone line. Double-click the Symantec pcAnywhere icon on the desktop: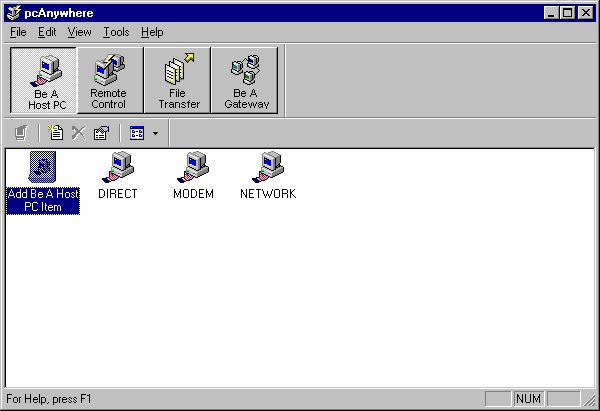 Click Be a Host PC. Double-click MODEM. The system will then be ready for incoming callers.