Spurious Spyware Warnings While Surfing Web
Problem
While browsing the web, you receive popup warnings about spyware, such as: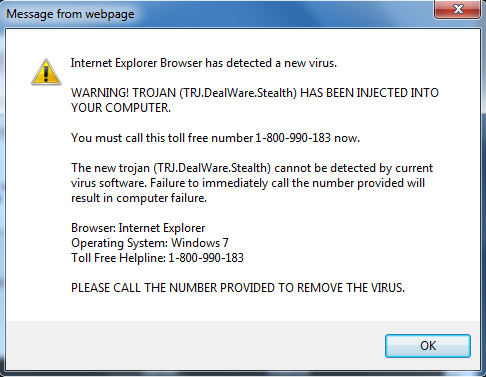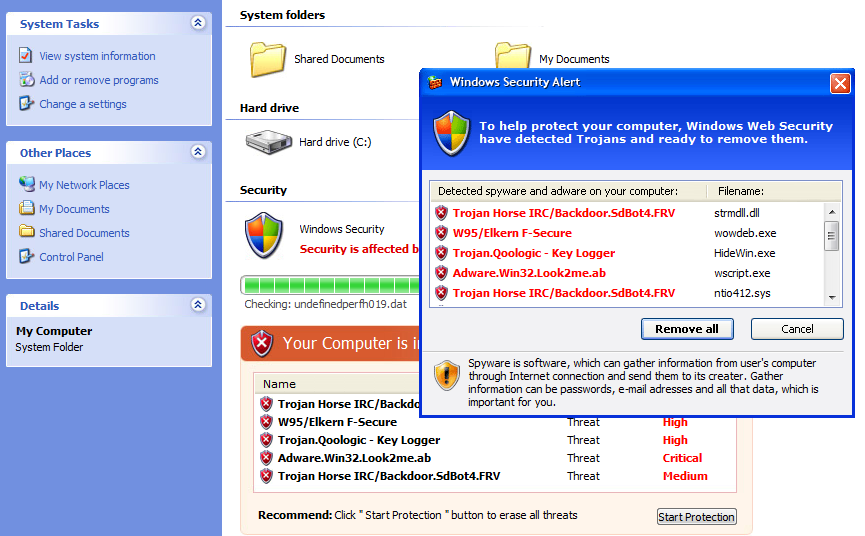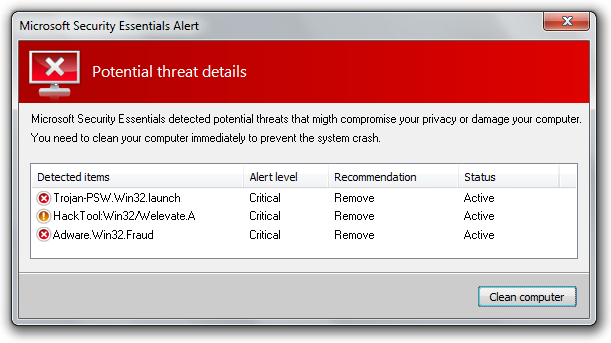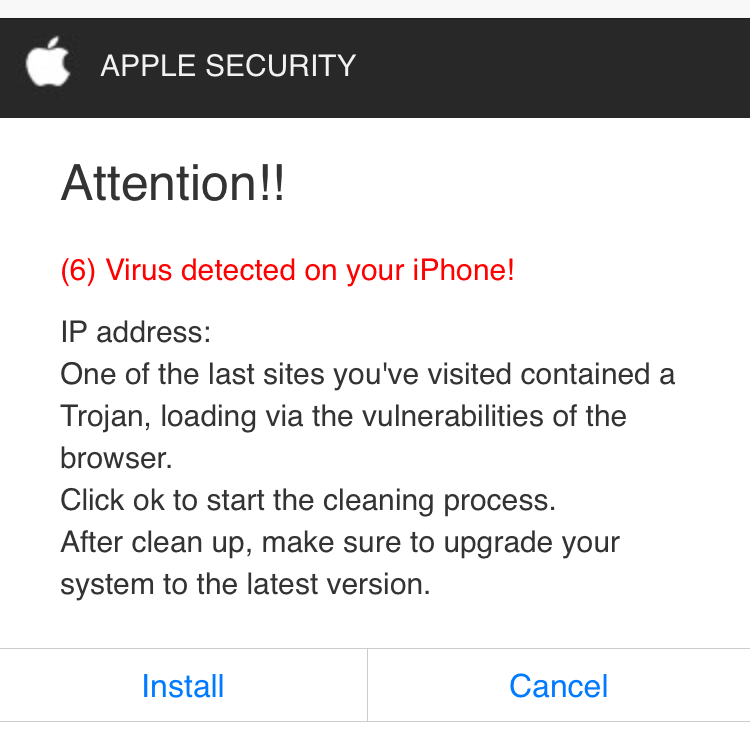 Reputable spyware/antivirus removers and IT support providers do not advertise in this way. Following the links in the message generally takes you to a website which prompts to download various programs which you should avoid.
Solution
Do not panic; these are fake warnings.
Do not click the links in such popup messages.
Do not call any numbers shown on the messages.
Close the popup windows immediately by clicking the X in the top right hand corner. (Invariably both Yes and No options have the same effect.)
More generally:
Use antivirus software and keep it up to date.