How to edit events
Basic Skills
Logon to your website using your user credentials. Only users with the necessary editing permission will be allowed to edit articles.
Go to one of your events web pages.
Depending on what you want to do, either click Add New Event or Edit Event.
You will be presented with the Edit Event page. Using the Date Format field you can specify whether you want the date to be a proper date (eg. 12/06/2004) or a year (eg. 2004).
Make changes, then choose Save.
Edit screen: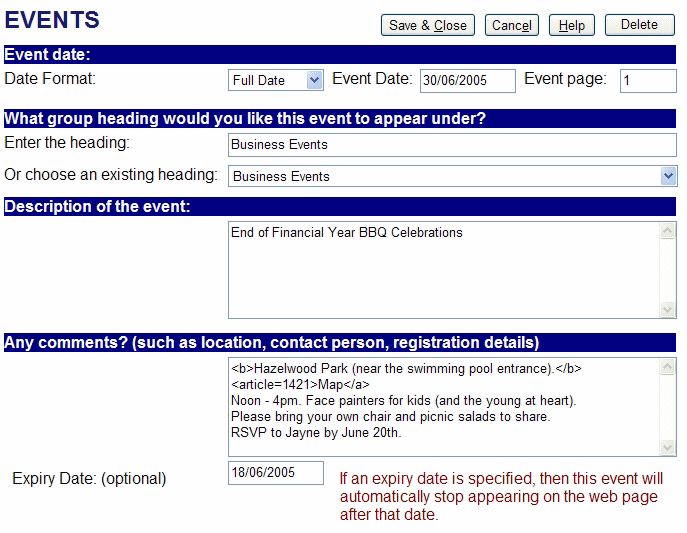 Events screen: