Marilyn Cadzow
July 2009
We have a sad announcement for our past and present clients, business partners and colleagues.
Marilyn Cadzow, the 25-year IT veteran and matriarch of the Cadzow group, passed away in early July 2009. Marilyn was the picture of vitality and indomitability, but she developed a sudden heart problem from which she did not recover.
After a career in nursing, which culminated in her managing a ward at a public hospital, Marilyn built the Cadzow computer businesses with husband Bruce, when they moved out of their accounting practice to develop software full-time in the late 1970s. Soon Cadzow was omnipresent in the South Australian market as suppliers of Epson and NEC, with annual revenues exceeding $12m. In fact, today, people still remark they bought their first printer from "Cadzow's on Hutt Street". Many of the team from that time went on to further their careers in IT with major vendors, locally, interstate and even internationally.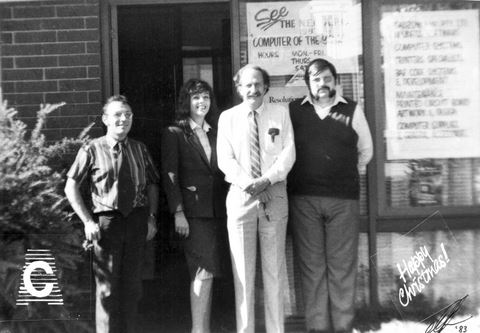 After the 1990s recession, the businesses changed focus, moving into training and software, but Marilyn continued to work hard to maintain a base of loyal government and corporate hardware clients. Marilyn and Bruce moved into a mentoring capacity when daughter Melissa took over 10 years ago.
After retiring as a director of the Cadzow Group of IT businesses, she has served in a number of roles within the community, including federal, state and local government campaign teams. More recently she served as a community centre volunteer.
Marilyn was the proud mother of Scott and Melissa. In later years, she became a keen gardener, and, most importantly, became devoted to her two grandchildren, who were the new loves of her life.
She is forever alive in our hearts and in our minds.
Marilyn's service was held on Monday August 17th, at the Heysen Chapel, Centennial Park Cemetery.