iStuff, Whatnot and Such Like
Find My iPhone
Apple has made the Find My iPhone feature free on the iPhone4/iPad. This enables you to locate the device with Google Maps, and erase it remotely if it is stolen. Previously it was only available as part of a (paid) MobileMe subscription. It is simple to set up; just use your existing Apple ID. See http://www.apple.com/iphone/find-my-iphone-setup/.
To locate the iPhone/iPad, login in at icloud.com, or use the free Find My iPhone app (from another iDevice).
Find My iPhone is not only a location service. It can also erase the device remotely; a very important function if it's lost or stolen.
Another nicety of this free service is that you don't have to use your primary Apple ID. You can create a new Apple ID, and run several devices off that account, such as your family's devices or the ones in the office. (This doesn't affect the account you use to buy things on iTunes.)
Update Your Apps
If you've ever downloaded an app from the iTunes AppStore, chances are the developers have issued an update to that app. Even the simplest apps seem to get a lot of updates. Open the App Store and go into Updates. The updates will load directly to the device.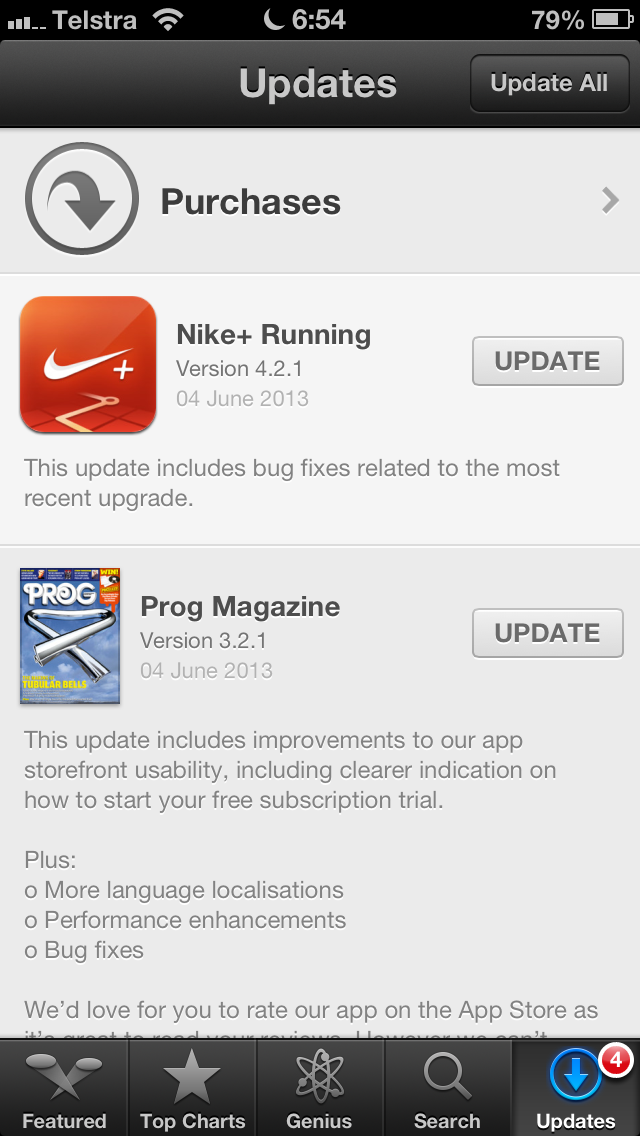 In iOS 13, open App Store and tap the profile picture in the top right.
Squeezing More Music On
If your iPod/iPhone is bursting at the seams because of all the music loaded onto it, you can enable a feature which stores the songs on the device at a lower quality than stored in the iTunes library: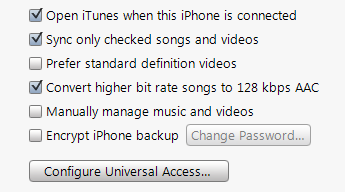 Since the default quality of ripped CDs and songs purchased from iTunes is 256 kbps, this can almost double the effective capacity of your device. It doesn't alter the quality of what's stored in iTunes.
When enabling this feature, leave some time for it to process. It will remove all audio on the device greater than 128 kbps, then re-sync it. It takes longer to copy the files because, despite being less data to transfer, there is a considerable processing overhead.