How To Determine Required Device Drivers
When reinstalling Windows, frequently there are hardware devices which Windows does not have in its driver database, and drivers must be installed manually. Computer vendors who ship products labelled with a family name and model number usually provide a download section on their website which provides the required drivers for that model. However clone or whitebox systems are made from various components and drivers must be obtained from the original equipment manufacturers (OEMs) rather than the PC vendor.
Many systems display a listing of installed devices at startup: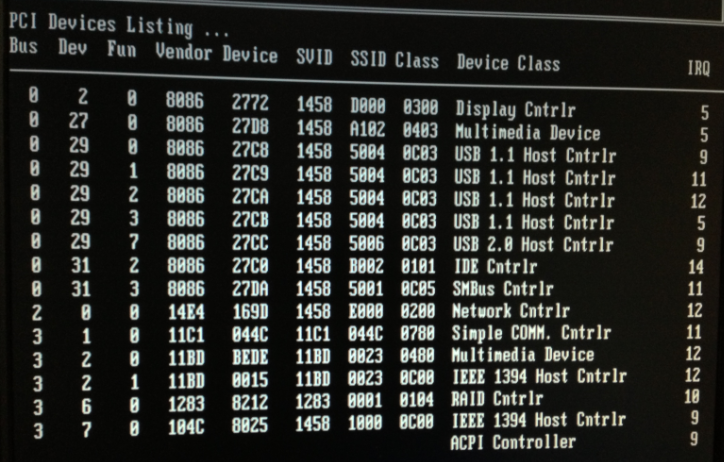 Using the Vendor and Device numbers, search https://pci-ids.ucw.cz.
For example, in the above, for the Display Adaptor Vendor 8086 is Intel, and Device 2772 is Chipset Intel 82945G Express.
Another way to determine the Ids is to use Device Manager in Windows. For a device that is unknown, go to Properties, Details and select Device Instance Id or (Device Instance Path). This shows the Vendor (shown after "VEN_" and Device (after "DEV_") Ids: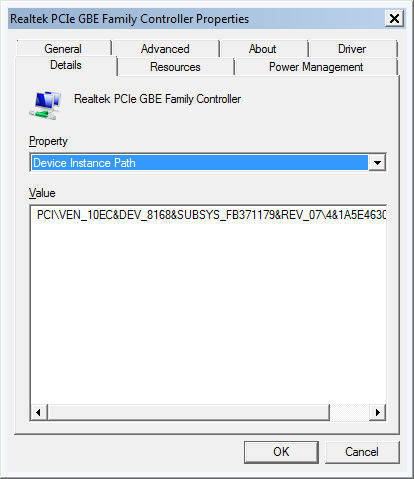 See also Automatic Driver Updates.