2016: "Social Engineering" Malware Attacks Are Gaining Sophistication
Spam and other email-borne malware attacks have always contained an element of "social engineering", which is to make you think the email is from a legitimate source and worth opening. For example, it's easy for a spam email to start with "Dear Frank". Why? Because if your email is [email protected], it's an easy assumption to make. (There are also millions of spam messages that say "Dear Sales" or "Dear No-Reply").
But as of 2016, the sophistication of these social engineering attacks seems to have stepped up a notch, as with the following sample: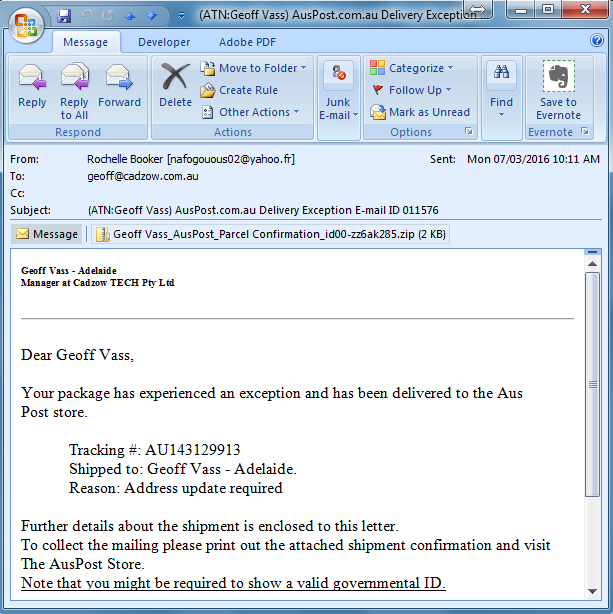 Here the scammer has extracted a full name, business name and title from some internet service.
See Also