Windows 8/10 — Error 0x80072efd Accessing Store
When attempting to open the Windows 8/10 Store, you receive error We weren't able to connect to the Store. This might have happened because of a server problem or the network connection timed out. Please wait a few minutes and try again or 0x80072efd: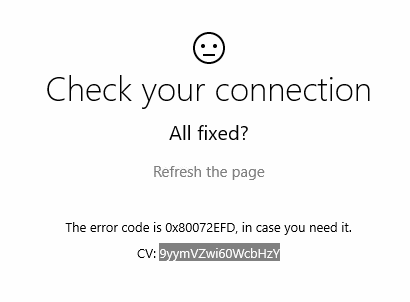 In addition, all "Metro" apps (such as Edge) cannot connect to the Internet.