Product Review: HP ProLiant MicroServer Gen10
See our review of the HP ProLiant MicroServer Gen8.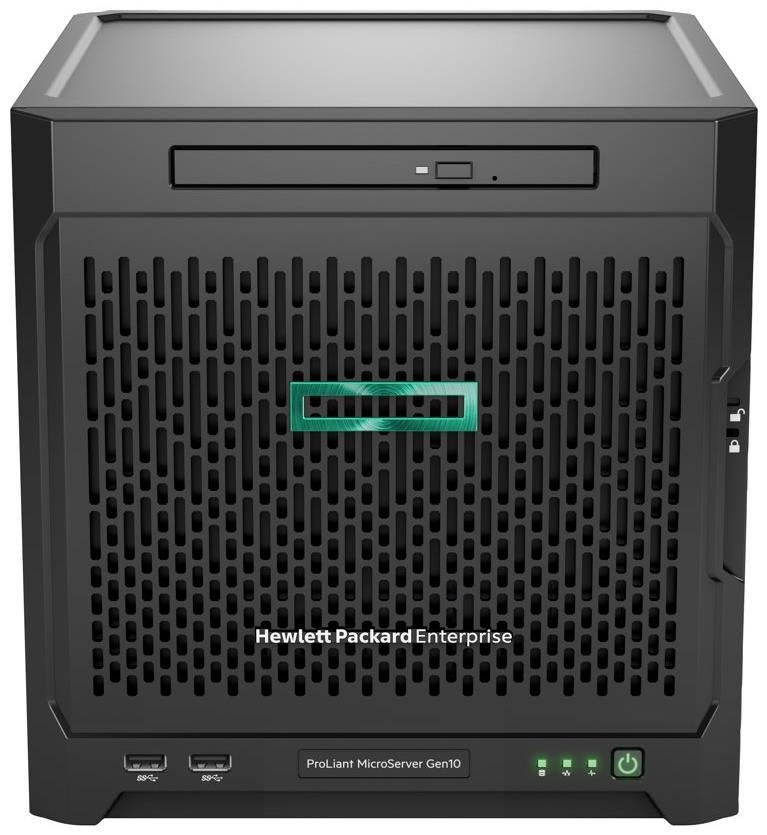 In 2018, the latest iteration of Hewlett Packard's Microserver series is Gen10. It has some improvements and deficits in comparison to the Gen8 series:
Improvements
Newer AMD processors, albeit still relatively entry-level;
Addition of two DisplayPort ports, which makes the unit suitable to drive some multiple monitor applications;
Maximum system memory doubled to 32Gb;
Inserting 3½" drives is now simpler and does not use the flimsy brackets of previous models;
Supports a single 2½" drive (most useful for solid state drives);
Supports up to 5 drives (4 × 3½", 1 × 2½");
TPM chip easier to install;
Ships with ClearOS, so can be configured as an inexpensive but high-quality "NAS"-type device in environments where Windows is not necessary.
Deficits
The bay for the 2½" drive is in the top of the unit where an optical drive would sit, so you must choose one or the other;
There is no onboard storage controller, so any volume management must be done by the host operating system.