Outlook Stuck On "Loading Profile"
When starting Outlook, it may pause for a long time on the splash screen showing "Loading Profile".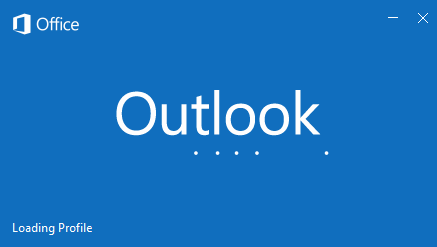 Most of the time, this is because there was some sort of improper shutdown and Outlook is performing an integrity check against the local mailbox cache. The length of time this takes will vary with the size of the mailbox, the number of folders and messages etc.
This process will finish in its own time — leave it be. Cancelling and re-opening Outlook will only prolong the process.