Unable to Connect to Unifi CloudKey
When attempting to connect to a Unifi CloudKey via the app, it times out at "Requesting SDP offer...":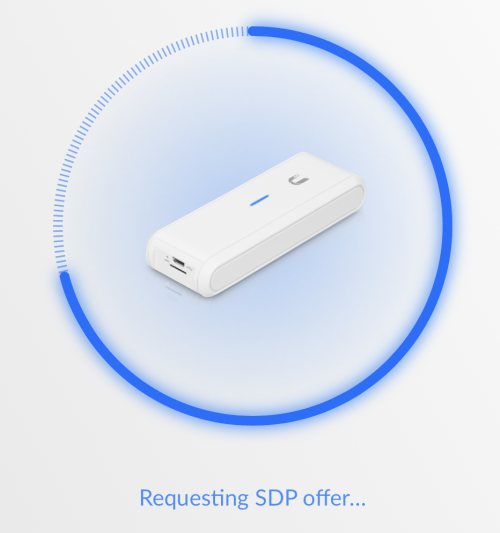 Additionally, the web interface for the CloudKey does not accept its credentials. However, it is possible to establish a secure shell (SSH) connection to the device.
This may be caused by corruption due to power failure. To remedy:
Open an SSH session and reset the device to factory:
Enter the password when prompted.
Enter:

ubnt-systool reset2defaults

When the device has restarted, open the web interface and restore a recent backup.
If reset2defaults displays an error, use ubnt-systool reboot to reboot first.