Clearing Web Browser Cache
Clearing your web browser is a common remedy for various glitchy behaviours. However, the default options for clearing do not generally clear everything. Below are the suggested settings for popular browsers.
Windows
To clear the browser cache in any browser on Windows, press Ctrl-Shift-Del.
Firefox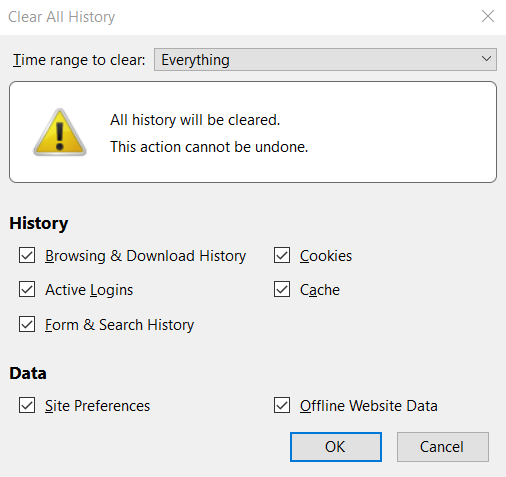 Chrome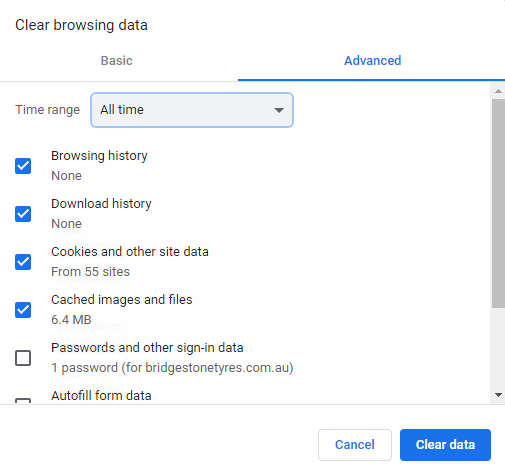 Edge (Chromium)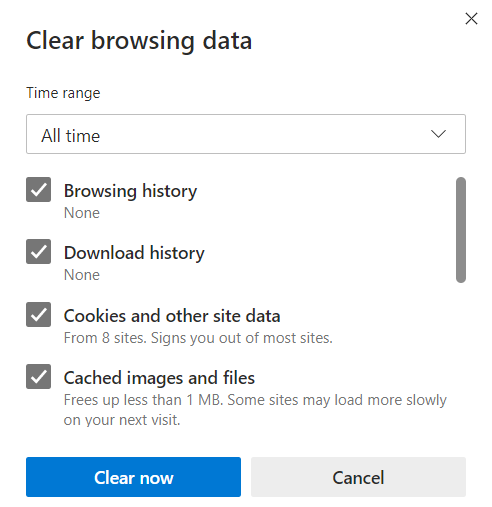 Internet Explorer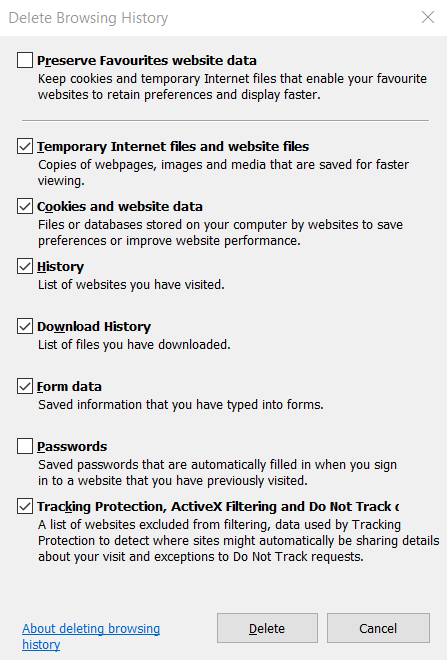 iOS
Safari
Open Settings:
Scroll down to Safari.
Scroll down and tap Clear History and Website Data.
Chrome for iOS
Tap the three dots in the bottom right corner.
Tap Clear Browsing Data.
Choose the Time Range — eg. All Time.

Ensure Browsing History, Cookies, Cached Images are all ticked:

Tap Clear Browsing Data.