Cannot Login to ATO Online Services
Logging in to the Australian Taxation Office (ATO) Online Services for Business portal requires entering a code into the MyGovId smartphone app to validate your identity.
After doing this, you may see "No Australian Business Number (ABN) found". Additionally if you click Link an ABN, you receive "Insufficient access".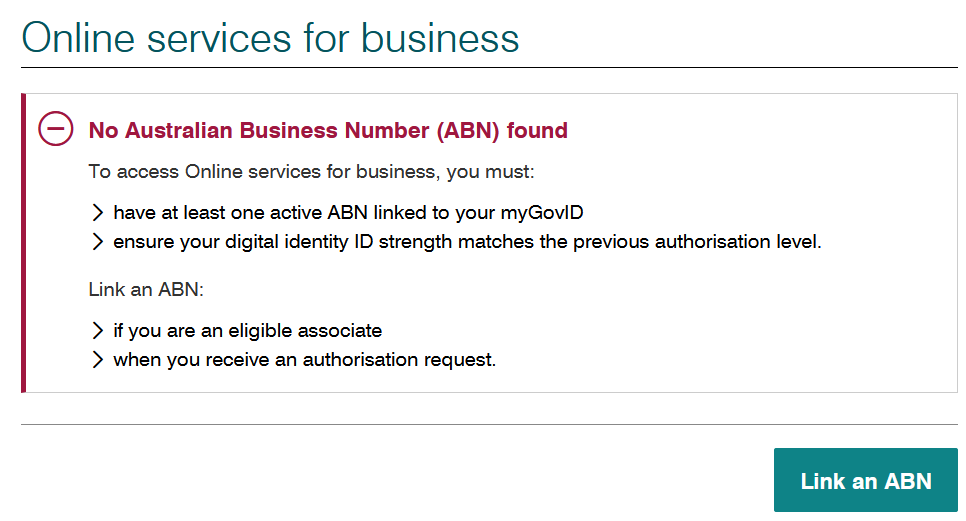 This can happen if you are using the MyGovId app on a new device. Although moving to a new device appears to have restored all of the app's data, and retains your "identity strength", it does not carry across all the required information.
The remedy is to delete the app and its data, then download the app and go through the identity wizard again.